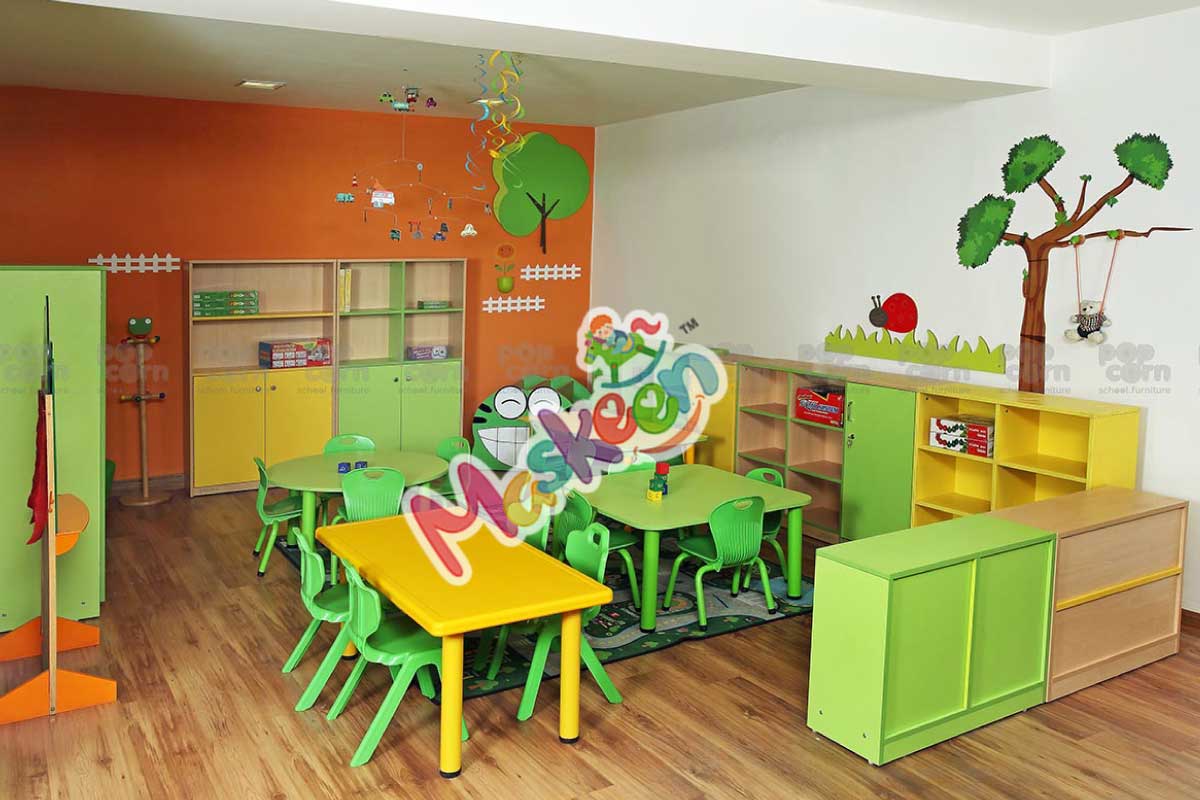 Schools are essential institutions in all communities because they provide the groundwork for the world's future leaders. There are some materials available for classroom furniture, including wood, metal, and plastic. Recently, plastic furniture has become more popular in schools due to its multiple benefits. Let us look at the seven benefits of adopting plastic pieces in furniture in schools.
Cost-effective:
Among the most substantial benefits of a plastic item of furniture is its low cost. The cost of a plastic table is lower than other forms of furniture, such as hardwood and metal. This makes it an excellent option for institutions with limited finances that need to provide classrooms, libraries, and other green spaces. Maskeen Overseas has been persistently recognized as one of the premier Kids Plastic Furniture Manufacturers, consistently ranking among the pinnacle companies in the industry. The company provides a variety of furniture pieces for different purposes, as well as excellent customer service. The firm prides itself on offering high-quality furniture at competitive prices.
Long-lasting and robust:
It is also noticeable that plastic furniture is stable and durable. Plastic furniture, unlike wooden and metal furniture, is resilient to dampness, termites, and other environmental elements that might stimulate harm. This implies that plastic furniture may survive for many years, saving schools money in the long term.
Simple to maintain:
Another advantage of plastic furniture is its simplicity of upkeep. Plastic furniture is simple to clean with detergent and water, making it a marvelous option for schools with heavy use that need regular cleaning. This also makes it simpler for school employees to deliver a clean and hygienic atmosphere for pupils. Maskeen Overseas has been consistently rated as one of the most exceptional Institutional Furniture Manufacturers, renowned for its outstanding craftsmanship. If you need high-quality, durable plastic furniture for your school, Maskeen Overseas is your best option. Their plastic products are designed to last many years and are easy to clean, use and maintain, making them perfect for any educational environment.
Portable and light:
Plastic furniture is also lightweight and straightforward to transport, making it an excellent alternative for schools that require flexible furniture choices. This enables professors to fleetly modify classroom configurations and students to go around the furniture to fit diversified activities.
Various Colours and Patterns:
Plastic furniture is accessible in a variety of colors and styles, making it easy for schools to choose furniture that complements their aesthetic preferences. This enables schools to create a visually pleasing atmosphere full of creative ideas.
Safe for Children:
Plastic furniture is safe for youngsters since it lacks sharp edges and corners that may cause injury. This makes it an excellent option for schools with young children who are still trying to explore their surroundings.
Environmentally Friendly:
Finally, plastic furniture is ecologically beneficial. Many manufacturers use recycled pliant to work furniture, minimizing the quantity of pliant trash that ends up in landfills. This makes it an excellent alternative for schools that promote sustainability and environmental responsibility.
Finally, impressive furniture has several advantages that make it an excellent choice for schools. It is inexpensive, long-lasting, simple to maintain, lightweight, portable, and child-safe. Moreover, it is ecologically friendly, making it a first-class alternative for institutions that pride themselves on sustainability.