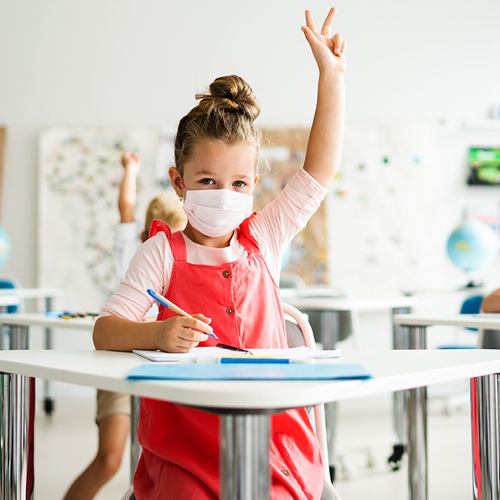 We all know that childhood is the first step to understanding the world from a different perspective. Since a child starts the Initial year of preschool and then higher schools, furthermore they reach higher institutions to have tertiary education. But we must understand that furniture design is one of the most crucial factors in their life and education. Design can influence a child's emotions and creativity. It is highly important to emphasize safety and other factors that we will discuss further. Furniture ensures students can build their artistic creations and have fun with freedom. One of the most trustable Preschool Furniture Manufacturers is Maskeen Overseas. Their furniture items are secure, non-toxic and made of premium quality materials. Furthermore, their products are checked to be safe for children before dispatching to school.
Effect On Mental and EmotionalLevel:
Safety has been neglected for decades, but today it has been recognized as having a direct impact on students' behavior and their educational experience. According to research, strong evidence has been presented that chairs and other items can also affect students' stress levels, especially in preschool classrooms. During this research, they found a hormone released that would adversely impact the upper body if the child is affected negatively on the physical level. Furthermore, Low levels of this hormone can rise when they sit in uncomfortable settings. More significant effects of a particular hormone can affect their cognitive development and learning experience. Thus one should consider only one of the most trustable School Furniture Manufacturers in Delhi to incorporate only safe and secure furniture for their students. By doing this, they will be relaxed and have the most comfortable seat so that they can concentrate well on one's studies.
Effect On Learning:
For children, everything is new in the world, so they involve themselves in exploring new things and talking to new people and playing with their friends. These activities are essential for all their growth on a physical and mental level. Furthermore, it is also necessary to gain social skills and personal skills such as rhythm and hand and eyes are essential. However, important things are available at school and in the classroom. However, if the resources such as furniture items are not organized, they are insufficient to improve the learning, then it would compromise their development and education. Investing in furniture is a crucial step for the school. So the institution should only invest their priceless money into institutional furniture manufacturers. Each classroom must have quality furniture, comfortable seating and accessible selves at the library to ensure safety, creativity and learning for children.
Library shelves can be challenging to choose from because not all the students in an institution are of the same height, so it is better to invest in average-height shelves so that every child can easily reach the books they want to read. However, staff can assist every child with the mentioned problem with a solution. One of the top Institutional Furniture Manufacturers is masking overseas.