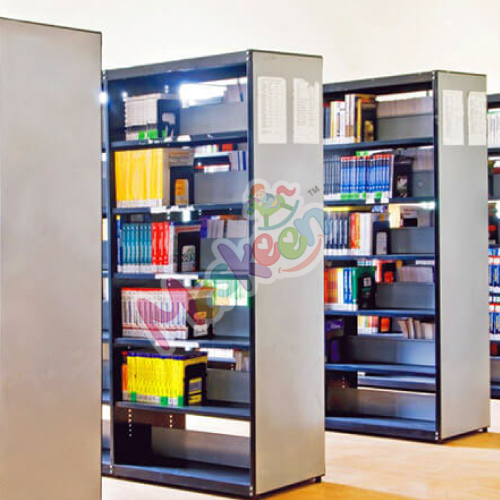 Today, let's talk about how to construct or purchase a well-organized and efficient Almirah for your school. It has become an integral part of contemporary school design to provide a place for books to be organized and stored in a neat manner. As a result, it helps to maximize space while providing enough storage and enhancing the appearance of the library at the same time. You may wonder and have some questions in mind regarding buying almirahs from leading Preschool Furniture Manufacturers in Delhi, such as:
If you should purchase a wooden almirah or a metal almirah
If you are building an almirah, what types of almirahs are available on the market for organizing books?
What kind of current designs of almirah designs are in trend?
How much will you need to spend on an almirah when you are creating one?
To help you understand how to buy an almirah, today we have listed some principles and ideas that will guide you.
There are several things to look for when choosing a school almirah, such as:
Finishing and appearance of the exterior:
There are several types of finishes available on the market for almirahs that are used to store books, such as unique designs filled with multiple drawers and colored reflectors. The exterior appearance of school furniture is crucial since it is one of the main pieces of furniture that attracts the attention of the other elements in the room. The area in the library and staff room can be more appealing and spacious, expresses the persona of the school, and enhances the look of the room. There are a number of factors that all work together to create a sophisticated look in the almirah, including its shape, size, color, texture, material, hardware, number of doors, and exterior finish. It is essential to have an almirah design that draws the eye into the library so that students do not get bored and lose interest. Make sure you have a good, more designed storage item like an almirah. Maskeen Overseas is a renowned furniture manufacturer in the area, just like Popcorn Furniture Manufacturers in Delhi. So you can consider them if you are in search of an almirah for school.
It is now time to look for a design for the Internal Almirah:
You should never purchase an almirah just based on how it looks on the outside. Suppose you have the interior of the almirah, which includes shelves, sliding shelves, horizontal shelves, drawers with locks or without locks, calendar hangers, and handles. In that case, you will have the chance to arrange books, novels, and magazines, as well as other education-related items, to make the most of the space. Additionally, you should consider a depth of 24 inches over 18 inches when choosing an almirah because it will give you more room to put more oversized books on it. Ask the College Furniture Manufacturers in Delhi to offer a brochure to get complete information about the product when buying an almirah for school.
There are various sizes of almirahs available in the market, so make sure you choose the right one for you.
Depending on how much space is available in the library, the size of the almirah should be appropriate for the size of the room. Before purchasing an almirah or before you begin to compare their prices, it is advisable that you first assess the available space for the almirah in the library before you start to buy one. There is no point in putting up an almirah that is so large that it becomes too dominant, nor should it be so small that it leaves a great area of room unutilized. An almirah design that is perfect for a tiny or a vast library will depend on your own specific needs and specifications, as well as the size of the library. Finally, the size of the library will have an enormous impact on the dimensions of the bookshelves.